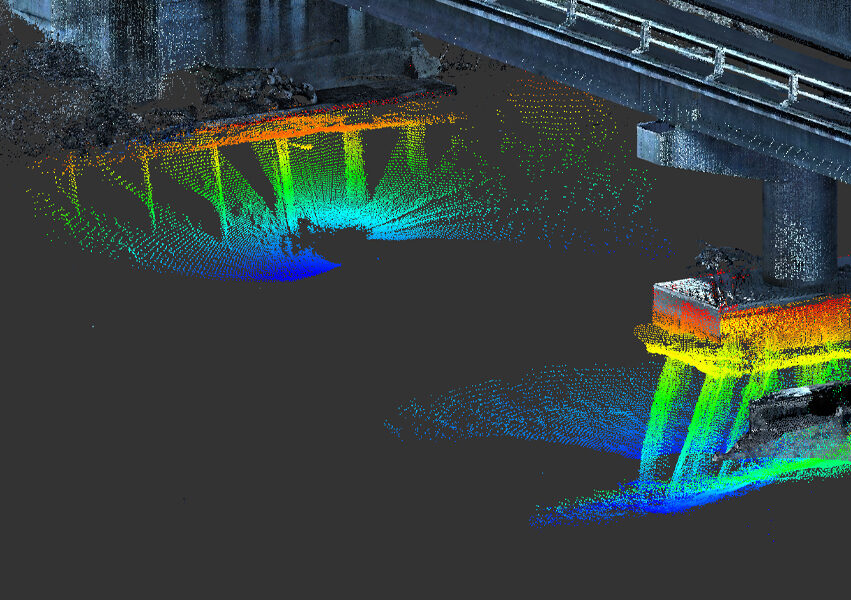 Underwater Bridge Condition Survey
Veris provided underwater scanning services to the Tasmanian State Government that provide a safer alternative to diver-led inspections of marine infrastructure.
Scope
Veris used sonar to scan piers and abutments to identify damage and undermining of structures. The advantages of this approach are it can be done in murky or tannin water conditions and provides a true spatial record of the structure. The record allows for future comparison and is especially useful for post-flood analysis. As part of the survey, the riverbed was also surveyed to provide flood modelling information.
2D inspection imagery of bridge piles
3D point clouds for design of remediation
Riverbed scour models.
Challenges
Staff safety
Water conditions
Flood damaged infrastructure.