Building construction projects require precise surveys and a coordinated approach to ensure the construction phase can deliver the intended layout and design. The accurate positioning of building structures, steel reinforcement, concrete layouts and the finished levels is vital to avoid costly reworks and downtime on a project.
Veris provides a comprehensive range of building construction services to ensure our clients can bring their projects to life. Our experienced team have a track record of delivery for both commercial and residential high rise, as well as a host of other building types across a range of sectors. We have the expertise to propose innovative solutions ahead of time and work closely with our clients to deliver efficiencies and minimise downtime. In addition, because we offer services across the full project lifecycle, from planning approvals, cadastral and consulting through to building construction and asset management, we're able to offer an end-to-end solution for our clients, partnering from the early stages and reducing project interfaces.
Our services
We provide precise construction and built form surveying solutions that include:
As-built Surveys
Concrete and Steel Set-out Surveys
Control Surveys
Dilapidation Surveys (existing conditions)
Engineering Surveys
Floating bolt patterns
Monitoring Surveys (including structural health monitoring via strain gauges/tilt sensors/traditional methods)
Structures Surveys (including core wall verticality)
Tilt Panel Set-out Surveys
Verticality Surveys
Vibration Monitoring
3D Laser Scanning
3D Modelling & BIM
Subsurface Utilities Locating & Mapping.
Building types and sectors
Our clients trust us provide our services for both commercial and residential buildings, inclusive of low, medium and high rise. We've also delivered our services across a range of purpose-built buildings for sectors including aged care, defence, government, mining and resources and education.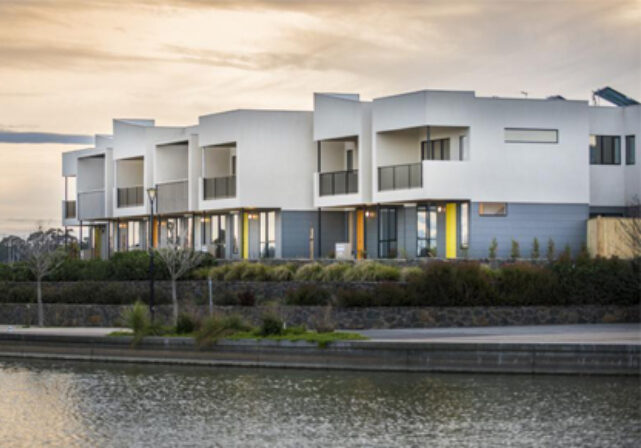 Digital & Spatial solutions
We're also able to provide a range of Digital & Spatial solutions to support your building construction project. From 3D laser scanning through to the delivery of 3D models and BIM, our multi--disciplinary team can advise on leading edge 3D technologies that can transform your project.
Find out more
Subsurface Utilities locating
Our multi-disciplinary team offer a range of solutions to help our clients locate, map and survey subsurface utilities. Working across the full project lifecycle, we're able to locate and correctly identify utilities, perform verification using non-destructive digging techniques, and provide accurate reports and plans
Find out more