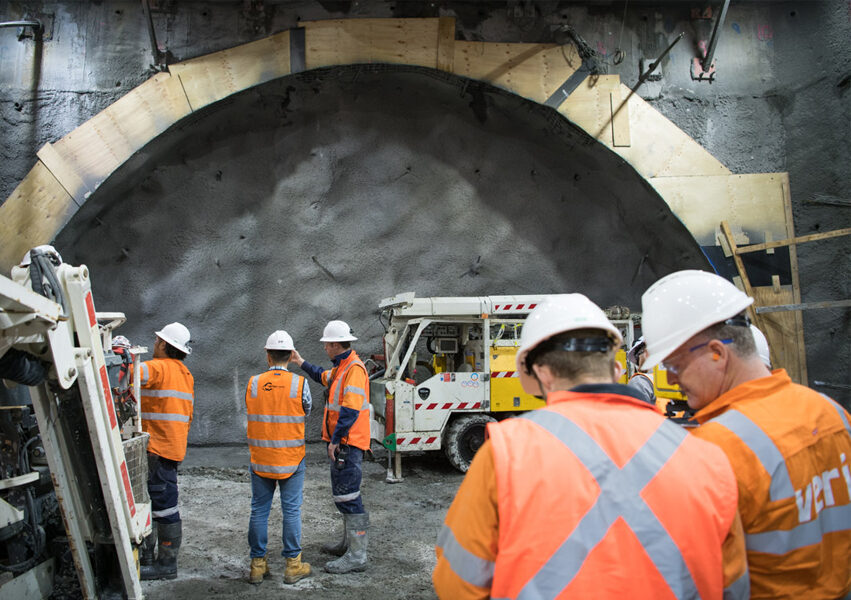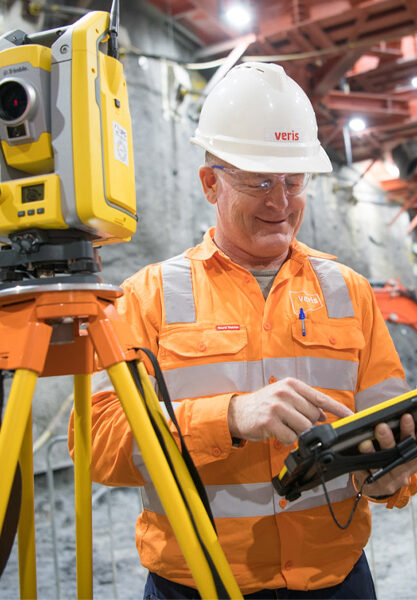 The Metro Tunnel Project in Melbourne is building twin nine-kilometre rail tunnels and five new underground stations at North Melbourne (near Arden Street), Parkville, State Library at the northern end of Swanston Street, Town Hall at the southern end of Swanston Street and Anzac at St Kilda Road.
By taking three of the busiest train lines (Cranbourne, Pakenham and Sunbury) through a new tunnel under the city, the Metro Tunnel will untangle the City Loop so more trains can run more often across Melbourne.

It will transform the way people move around Melbourne and improve access to key landmarks and destinations.
Scope
Veris has been engaged by the Metro Tunnel Project's Tunnels and Stations contractor CYP Design & Construction – a consortium comprising Lendlease, John Holland and Bouygues Construction – to provide survey services, including:

Mobile Scanning (and feature extraction)
Feature and Level Surveys
Cadastral Survey
Land Acquisition and Lease Plans
Plans of Subdivision
Survey Control Network Establishment and Auditing
Precise Levelling Control and Establishment
VMT guidance of six roadheaders and construction set-out of both CBD stations
Monitoring Surveys.