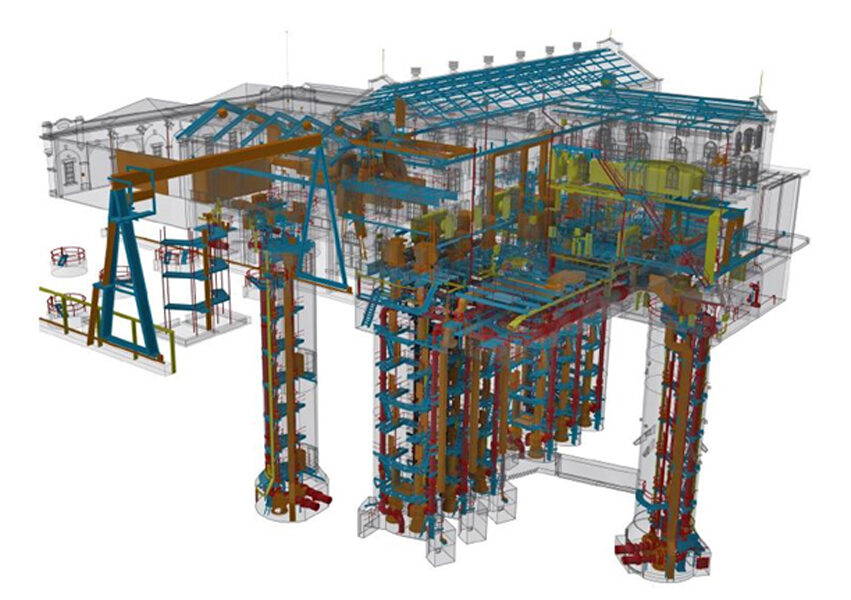 Mount Crosby Pumping Station
The Mount Crosby Pumping Station is located on the Brisbane River in the City of Brisbane, Queensland, Australia. It is located on both sides of the river at Mount Crosby on the east bank and at Chuwar on the west bank. The facility supplies water to Brisbane and nearby cities and towns within the SEQ Water Grid.
Scope
In 2018 Veris was awarded a contract by SEQ Water to develop a Digital Twin of the Mount Crosby pumping station. This project required Veris to call upon a range of our in-house geospatial services which included:
Feature and Level Surveys.
Terrestrial 3D Scanning of entire pumping station.
Mobile mapping of surrounds and access roads.
Subsurface Utility locating and modelling using ground penetrating radar (GPR) and electromagnetic locating techniques.
Development of detailed as-built 3D models of the built form with federation of subsurface utilities in a 3D environment.
Over the duration of the project, over 500 terrestrial laser scans were captured of buildings and MEP areas, all access roads within the facility were scanned with our mobile mapping system to a global accuracy of +/-20mm. Our sub-surface locating team identified all underground services using ground penetrating radar (GPR) and electromagnetic locating techniques to Quality Level B standard.
A federated 3D digital-twin of the facility was developed by our digital engineering team which involved the creation of as-built 3D CAD assets for all above-ground and sub-surface assets with the final product delivered on both traditional desktop formats (Navisworks, AutoCAD and Inventor) and also via web-based platforms for consumption by stakeholders.