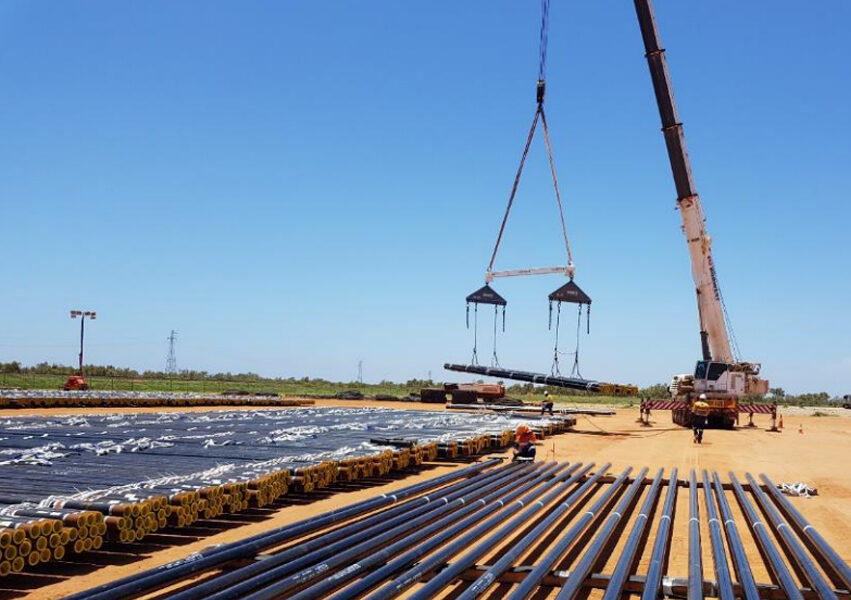 Beyondie SOP Project Gas Pipeline
Kalium Lakes is developing the Beyondie Sulphate of Potash (SOP) Project in Western Australia to produce a high yield, premium fertiliser, for both domestic and international markets.
The project included the construction of 79.4 km main gas pipeline, progressively delivered from the Goldfield Gas Pipeline to the new Mine Site 80 kilometres to the East of Kumarina.
Veris provided surveying, drafting and GIS services for the gas pipeline to specialist pipeline contractor Pipecraft and the Mine developer Kalium Lakes.
Scope
The Veris scope of services included:
Assistance in Route Selection
Route Survey
Existing pipeline easement definition
Alignment Sheets
Web GIS
Construction Survey
Facility site Setout Survey
As-built Survey
Data Management.
Highlights
Works were completed with new RTX baseless GPS technology
Works completed on time and incident free
Veris worked with multiple clients onsite to value add to the project.